Over the last decade, reality shows have become more and more popular because of the assumed realistic drama they create. Viewers get wrapped up into the realness of them, and feel as if we are gaining insight into someone's real life. What we don't realize is that insight is often scripted, and what we are gaining is entertainment, not a prism from which to view the human condition.
What does provide us with an opportunity to gain insight into what it means to be human is athletics. Throughout history, athletic competition has revealed one's character, often times for the best, but at times the worst. By now we have all seen the clip of New York Knick Willis Reed hobbling out of the locker room before game 7 of the 1970 NBA Championship to provide his team with an inspirational lift. His willingness to put team before himself compelled his teammates to perform at their best, and eventually win the game and the Knicks' first NBA Championship.
There is no greater reality show than sports, because as viewers, we are able to see into one's soul during intensely stressful and emotional moments. How we as athletes react to these moments defines us as humans.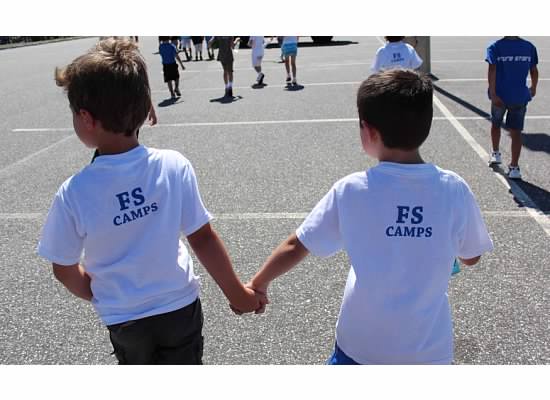 Here at Future Stars, Southampton, we promote and foster an environment that stresses the importance of competition. We stress that it's critical to work your hardest, and strive for nothing else than victory. Victory, however, comes in many forms. It may not always be the result we want on the scoreboard, but a simple score is not what dictates our legacy. Rather, it is how we react to the result that reveals our character.
We teach our campers that our reaction to winning and losing should be the exact same. If we lose, we should work harder so that the result may change. If we win, we should work harder so that we continue to win. Both results compel us to work harder, which is the ultimate message we want to impart on our campers. Strive to be your best, and be willing to work to attain that end.
After all, when it is all said and done, will we be most proud of a trophy on a mantle, or the stories created and relationships fomented in pursuit of said trophy? Will we tell our kids that our championship ring is made of 14 karat gold, or that we made the best of friends and developed a true sense of self during those never ending practices? Character, relationships, and the little moments define our lives, not a simple medal around our neck.