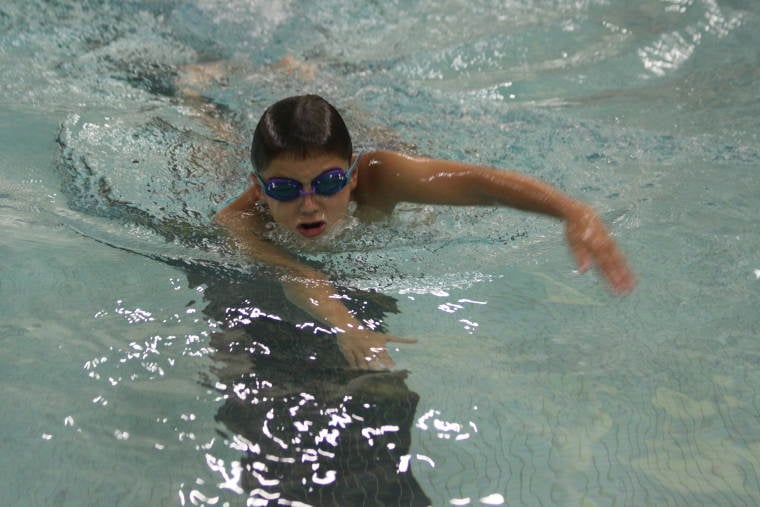 There's nothing quite like diving into a pool on a hot summer day.
Whether you've been on the field kicking butt in soccer or blowing people away all morning with ground-breaking magic tricks, taking some time in the pool can provide a much-needed physical and emotional break allowing campers to be rejuvenated when returning to their other activities.
At Future Stars, we understand the importance of cooling off in the summer heat. That's why we have swim periods and water park times every day.
Here's what you need to know about the swimming periods at Future Stars.
Does Every Future Stars Camp Location Have a Pool?
At the moment, the following Future Stars Camps facilities have pools on-site:
SUNY Purchase College
Southampton
St. Joseph's
Westhampton-Riverhead
SCCC Brentwood
All of these facilities have a pool which is used for swim periods. In most cases, these are Olympic-sized pools well-equipped to handle many kids at once.
For the locations without swimming pools, don't worry. These facilities have other water-related activities for children to cool off, such as water parks.
When is the Cool-off Period at Future Stars Camps?
For most camps at Future Stars, the swim period and water park times take place in the middle of the day. This is typically when the sun is shining the brightest and the temperature for the day starts to reach its peak—the perfect time to cool off in the pool!
Lifeguards and Safety During Future Stars Swimming Periods
Camper safety is always our top priority at Future Stars—especially during the swim periods.
To ensure that our campers are safe while enjoying themselves in the pool, Future Stars has certified water safety instructors and lifeguards overseeing all of the pool activities throughout the entire summer. Every camper is evaluated before they are allowed into the deep end of the pool.
On top of that, our pools also meet and exceed all department of health permit guidelines. Parents can rest assured that their children are always in good hands during the swim periods.
Future Stars Swimming Lessons
For the little ones who can't swim just yet, don't worry—our Rising Stars and Little Stars programs offer instructional swimming. Here, your child will learn the basics and fundamentals of swimming at their own pace to ensure safety and progression.
Future Stars also offers a swim camp at select locations. Swim camp is offered to kids aged 7-16 at SUNY Purchase, 8-14 at St. Joseph's, and 8-16 at SCCC Brentwood.
However, it must be noted that these swim camps are not for campers who want to learn how to swim. Future Stars swim camps are designed for campers who want to further their swimming skills and learn more advanced swimming techniques. All of our swim camp programs follow a progressive curriculum that challenges campers to better themselves in the pool.
Swimming at Future Stars Provides a Much Needed Way to Cool Down in the Summer
We understand that it's more important than ever to beat the heat. When campers are busy nailing the fundamentals of basketball or putting the finishing touches on an innovative science project, some time in the pool can help break up their day and bring them back even more motivated than before.
Rest assured that the swim periods at Future Stars provide a safe and exciting time for kids of all ages.
Ready to Enroll at Future Stars Camps?
Are you ready to give your child a summer they'll never forget? Enroll your child today!