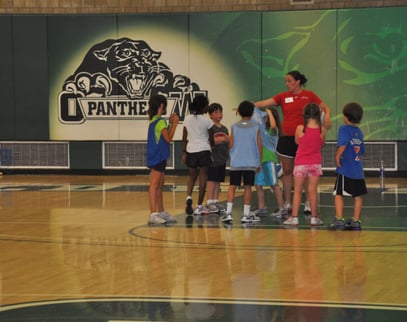 Sports and Life are connected in a sometimes complex way, and there are times in both when the chance to "bend" or "break" the rules can be tempting. It is important as coaches to teach players to Honor The Game and exhibit model behavior both on AND off the field or court. Here at Future Stars Summer Camps, we expect that our coaching staff is Positive Coaches helping to develop not only our campers sporting skills but also the value themes that are a big part of both Sports and Life.
The Positive Coaching Alliance (PCA) is a national non-profit developing "Better Athletes, Better People" by working to provide all youth and high school athletes a positive, character-building youth sports experience. One Positive Coaching Script the PCA has introduced to help coaches talks about Honoring The Game and getting to the ROOTS of the matter...the acronym talks about Respect for the following;
Rules:
A Positive Coach upholds the spirit, as well as the letter, of its rules.
Opponents:
A Positive Coach respects opponents, recognizing that a worthy opponent will push the athletes to do their best.
Officials:
A Positive Coach understands the important role that officials play and shows them respect, even when s/he disagrees with their calls.
Teammates:
A Positive Coach encourages players to make a commitment to each other and to encourage one another on and off the field. S/he values the rich tradition of the sport and feels privileged to participate.
Self:
A Positive Coach realizes that one of the most difficult times to Honor the Game is when the opponent is not, and s/he reminds the players to live up to their own highest standard (respect for self).
Here at Future Stars Summer Camps we encourage and ask that all our coaching staff not only be Positive Coaches but also ask questions and talk with all campers about Honoring The Game and the ROOTS acronym. Each day on camp our coaching staff aspire to not only help our campers develop their sports skills but also their life skills.