One thing that often comes to mind when parents are looking to send their children to activity-based summer camps is the varying skill levels of campers.
"Will my child have fun even with no experience? He's never played basketball before!"
With COVID beginning to ease up and summer camps looking like a safer option than before, we thought it would be a good idea to dive into how Future Stars accommodates campers of all skill levels.
All Skill Levels are Welcome at Future Stars Camps!
Before we talk about how we deal with different skill levels at Future Stars Camps, we should first mention that all skill levels are welcome, regardless of camp choice.
Future Stars offers not only a fun and exciting camp experience but also an opportunity for kids to learn new skills within their interests.
Whether we're talking about a younger player looking to learn more about a sport, or a high performance competitor looking to get to the next level, Future Stars is the perfect environment for both.
How Future Stars Handles Varying Skill Levels
Since Future Stars sees children of all skill levels sign up for all different camps, there needs to be a system in place which is tailored to the needs of every camper.
Campers are closely evaluated by program directors and staff and put into a "best fit" group. This process is used to ensure that all campers are getting the attention they need.
Take a basketball camp, for example. Those who have been playing basketball for years wouldn't benefit much from being grouped with campers who are just learning the rules. Instead, these groups are separated to ensure that experienced basketball players are learning more advanced skills, while beginner basketball players start with the fundamentals.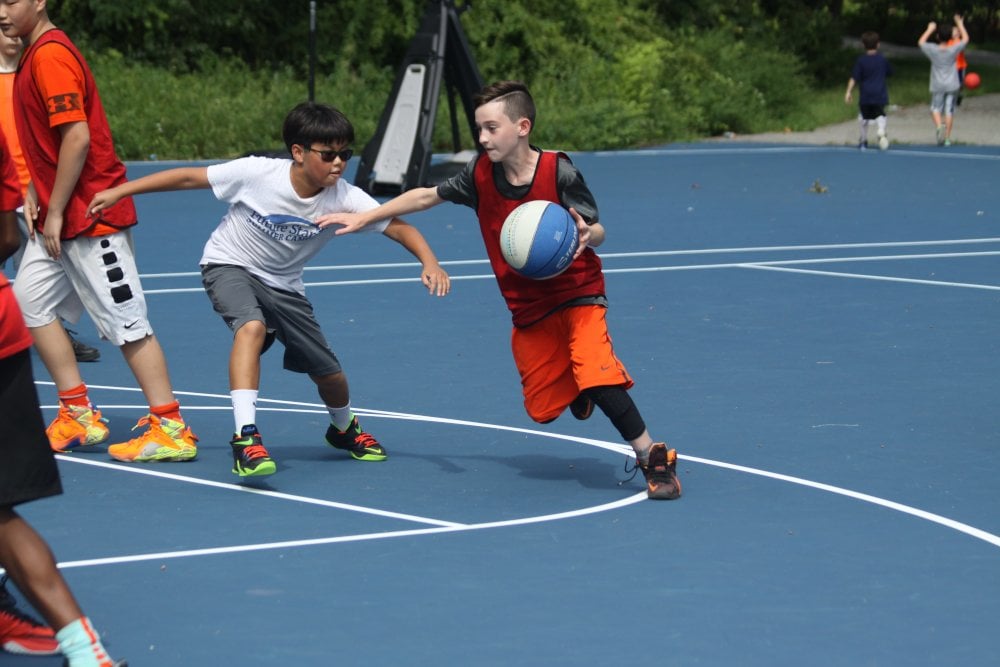 Future Stars grouping process is one of the main components of our success when it comes to delivering a fun and fulfilling camp experience.
Will Beginners Have as Much Fun as Experienced Campers?
When it comes down to it, our skill-based grouping process is all about ensuring that our campers have the most fun and fulfilling experience possible.
Placing beginner basketball players with veterans who have been in the game for years could crush the confidence of our newer campers. By grouping beginners together, we can teach them the fundamentals of the game and build their confidence up rather than tear it down.
Our skill level screening process is as much about our campers having fun as it is about learning the proper skills for their experience levels.
Future Stars Camps are Perfect for Both Beginners and Veterans
Camper skill levels can be a confusing subject. After all, you wouldn't want to place beginners in a situation where they'll feel discouraged.
At Future Stars, we carefully evaluate the skill levels of all our campers to maximize not only the effectiveness of our programs, but also the fun that they'll have.
When it comes down to it, the Future Stars skill level evaluation process is part of what makes our camps fun, fulfilling, and exciting for campers of all ages!
Looking for More Information?
For additional information on Future Stars camps, don't hesitate to reach out to us. We're here to help.