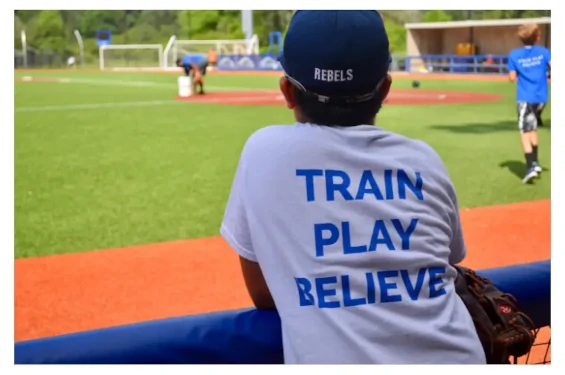 If you want to give your child an unforgettable summer camp experience, look no further than Future Stars. We have camps for nearly every activity and interest, from sports to science to arts and more.
You've selected a summer camp and you're ready to get started with the enrollment process—congratulations!
We know how relieving it is to be prepared and have everything ready to enroll. We want to keep our enrollment process as straightforward and seamless as possible, so here's what you need to know about how to enroll for day camp at Future Stars.
What to Have Ready Beforehand
Before you begin the enrollment process, there are a few things you'll want to have on-hand first:
A credit card for deposit and payment
Calendar to be sure you enroll for the correct sessions
Once you have these things collected, you're ready to start the enrollment process!
How to Enroll at Future Stars
Enrollment at Future Stars camps is easier than ever. To start the enrollment process, click on "Enroll" on the main page of our website near the top. This will prompt you to create an account on our CampMinder software that we use for camp applications. All you'll need for this is your email and a password with over five characters and you're set.
Once your account is created, you'll be taken to our application form. The application form is simple to fill out, asking you standard questions about you and your child, including:
Camper first and last name
Address
Gender
Birthdate
School
Grade (For the upcoming school year)
T-shirt size
Friend or group requests
Parental information (names, emails, phone numbers, emergency contact info, etc.)
You will need to select the location, sessions (dates), and programs.
After you've filled out the application and picked the correct program, there are a few extras to consider. If you want to apply some of these extras to your child's camp experience, simply check off the box for each one.
Some of these extras include:
The lunch program
Transportation (only available for certain locations)
Extended hours (early drop off at 8 AM and late pickup at 5:30 PM)
The application will also have you input your credit card information for payment before asking for a signature.
And that's it! We've made the enrollment process as simple as possible for parents. You will immediately receive an email confirming the application was submitted and within the next 48 hours, you will receive another email with a detailed statement and additional forms that are required before the start of camp.
Ready to Get Started?
If you have any questions about our specialty camps in New York or how to enroll in day camp, give us a call! We're happy to help.