Welcome to "2019 Camper Moments"! Even though our summer camp has ended, we will continue to feature campers from a variety of camps at Purchase on Wednesdays. Please contact us with any requests to know more about Future Stars Camps at: purchase@fscamps.com
***
Meet Future Stars Camper Nicole, I met her at tennis camp and she's been coming to Future Stars Camps for quite a few years!
Farah: Hi Nicole! Thank you for sitting down with me! Is this your first year at Future Stars?
Nicole: No, this is my fourth summer.
Farah: How old were you when you first started coming to camp here?
Nicole: I was 7 years old when I started.
Farah: Do you have siblings?
Nicole: Yes , I have 3 siblings.
Farah: Do they come to camp?
Nicole: This is all their first year. My little sister is coming to tennis as well, then soccer. My other sister is at soccer camp and my brother is at basketball camp now and then he will be at soccer camp.
Farah: Do you play any other sports besides tennis?
Nicole: I swim, sail, and play volleyball, basketball, and rugby.
Farah: Who is your favorite athlete?
Nicole: Michael Phelps
Farah: What's your favorite food?
Nicole: Club sandwich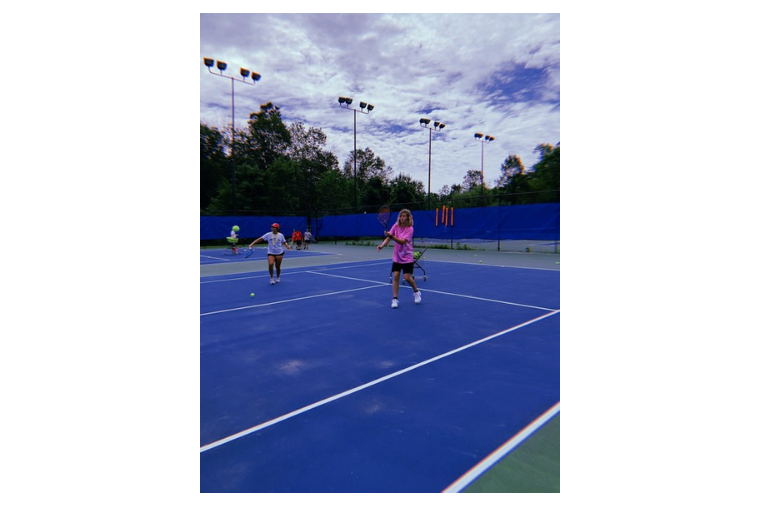 Farah: What grade are you in and what do you most enjoy about school?
Nicole: I'm in 7th grade. I most enjoy when school is over and I can come to camp!
Farah: What are you most looking forward to this summer at camp?
Nicole: Playing tennis,
Farah: What is your favorite camp memory?
Nicole: We did the ice bucket challenge 4 summers ago and we dumped it on one of the coaches!
Farah: That sounds like fun for a great cause. Good meeting you and thank you so much for sitting with me. I hope you have a great summer!
***
For more information about the Tennis Camp at Purchase, or to enroll, visit our Tennis camp page today.
Image Credit: Future Stars Camps