"The biggest reward that I've received in my life is that after running Future Stars for 36 years is that, I've come into the second generation of campers. Parents that attended are now sending their kids to the camp, because they love Future Stars and they fondly remember their experiences."—Charlie VanDercook
Meet Javier Ahumada, Assistant to the director at Future Stars Camps, Purchase College. This will be Javier's 3rd summer at Future Stars Camps. Javier is working on his MBA at the University of Mobile, Alabama where he plays for their tennis team.
Where are you from?
Javier: I am from Chile, South America and my native language is Spanish. I came to study in the U.S. in 2014 when I received a scholarship to play tennis at the University of Mobile. When I first got here in 2014, I did not know English at all, so everything was hard at the beginning. However, it has been a really good experience and I have made a lot of friends from different countries.
What was your most memorable 2017 winter moment?
Javier: Going home. I spent most of the year in the U.S., so going home in December and seeing my family is always amazing for me. I live in a city called Pucon which it is a tourist destination in Chile. When it is winter here, it is summer in Chile, so I am basically never in winter.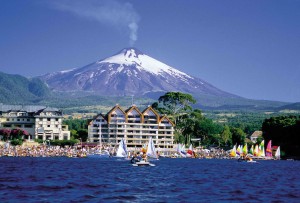 How often do you go home?
Javier: I go home only once a year since I started studying in the U.S. in August 2014. I spend Christmas and New Year in Chile. The rest of the year, I live on campus and during the summers, I have been working at Future Stars Camps.
What are you most looking forward to at camp this summer?
Javier: To have fun with the campers and see how much they improve not only in tennis but at everything. To watch the talent shows, crazy hair days, and different activities. It is also very exciting to see how much the returning campers have grown. I am also looking forward to eating a lot of ice pops.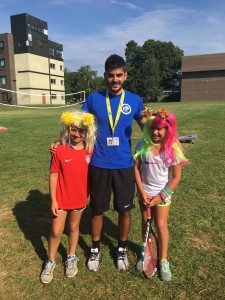 Which part of your job do you enjoy the most?
Javier: I have been playing tennis since I was 8 years old, and this sport has given me a lot of values that have shaped my personality in a positive way. What I enjoy the most about my job is that I get to transmit those values to the kids.
What is your favorite memory from camp?
Javier: I have good memories of the camp, I really enjoy the environment there and every day there is something interesting happening. But one of my favorite memories is from my first year as a counselor. It was my birthday and I was teaching tennis to a group of campers, then one of the counselors came to my court and told me to close my eyes, he walked me to another court and when I opened my eyes all the campers were there with a cake and there was a group of mariachis singing happy birthday to me. This idea was from my girlfriend, Lucia, who works at the camp too. This was one of my most memorable but also embarrassing moments at the camp.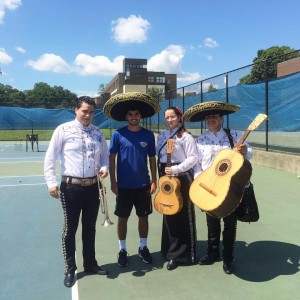 If you could be the better at something, what would you choose?
Javier: I would like to be a better tennis player. I am not a bad player but I would love to be within the first 50 ATP players in the world.
What song do you play most often?
Javier: Music is really important to me. I am always listening to music, but my playlist is always changing according to my mood. I used to listen to only Spanish music before coming to the U.S. (Like "despacito", "Bailando", "Dura", etc). Now I like listening to any of the popular songs in English, and I listen to country music sometimes which is played a lot here in Alabama (where my school is located).
Which exercise do you enjoy the most?
Javier: Honestly, I am not a big fan of going to the gym. I like running a lot when I am playing tennis, so that is my best way to exercise. I also like riding a bike.
What are your hobbies?
Javier: I love sports and competing, so in my free time I indulge in soccer, tennis, table tennis, rafting, etc. I also love traveling and getting to know new places. When I am at home, I love having barbecues, watching movies, and reading books (mostly related to business).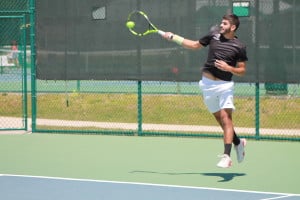 What kind of movies do you enjoy?
Javier: I like action movies. You will not see me watching a romantic movie.
What's your favorite food?
Javier: Pasta bolognesa. I could eat it every day.
What was the first thing you bought with your own money?
Javier: Flight tickets to Europe. In the summer of 2014, I traveled to France for 2 months to play tennis tournaments, and then I visited a friend in Ibiza and some of my teammates in Germany.
What is your favorite quote?
Javier: Tennis is an individual sport where you are constantly losing, missing balls, and that is part of the game. It was hard for me (and it is still) because I hate losing and making mistakes. One quote that has helped me to handle this and improve is:
"Sometimes you win, sometimes you learn". -- John C. Maxwell
Check out: Future Stars Tennis Camp
Image Credit: Javier Ahumada