Future Stars Camps has been around for 38 years and keeping it fresh while maintaining the values that have made this summer day camp a family tradition are why parents, who attended as kids, want their children to come here."
We are proud to be a family tradition. Enjoy getting to know our Future Stars Camps family. If there is someone at Future Stars Camps that you want to know more about, please let us know at: purchase@fscamps.com
***
Discover Josh Kurzban as he weaves his magic at Future Stars Camps, Purchase. Josh returns for his 3rd year as Director of Future Stars Magic Camp. Josh also loves performing in 100+ memorable magic shows every year. Magic, Rubik's cubes and musicals are his life.
What was your most memorable 2018 winter moment?
Josh: Performing my own Off-Broadway 90-minute Illusion Show at NYC's Theater Row on 42nd Street.
What are you most looking forward to at camp this summer?
Josh: The jokes, the laughs; basically returning faces and the personalities of the new future of magic!
What are your hobbies?
Josh: Going to Broadway Musicals, playing Yugioh, Harry Potter and other CCG's, hanging with family, solving puzzles—especially Rubik's cubes— and making puns.
What is your favorite memory from camp?
Josh: Seeing magic campers compete to perform for the most people.
Which part of your job do you enjoy the most?
Josh: Making people feel both entertained and mystified, and seeing so many smiles.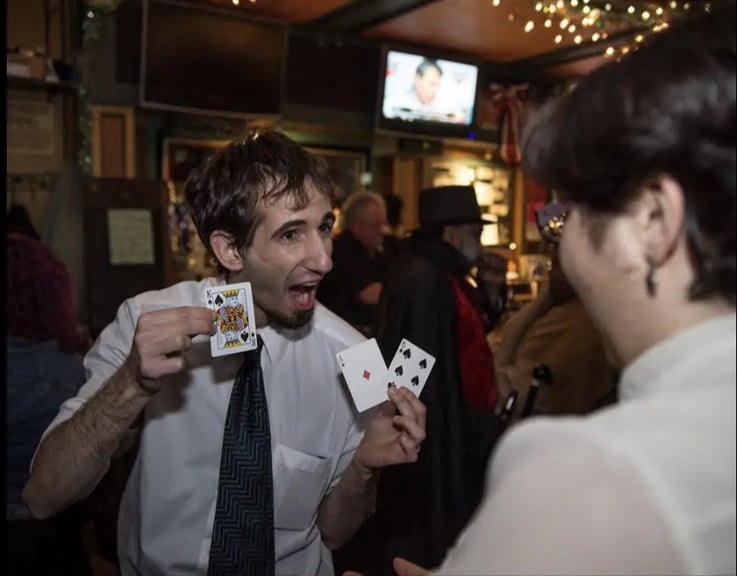 What song do you play most often?
Josh: Full Musical Soundtracks: "Be More Chill", "The Lightning Thief" and "The Other Josh Cohen"
Which exercise do you enjoy the most?
Josh: Tongue Twisters and squats.
What's your favorite comfort food?
Josh: Milano's and Brussels cookies, mashed sweet potatoes.....and sushi.
If you could be the better at something, what would you choose?
Josh: Business, patience, socializing, decision-making, musical instruments, instincts, having a clear mindset, brevity....and using Instagram.
What do you miss most about being a kid?
Josh: Good health, less stress, and more imagination.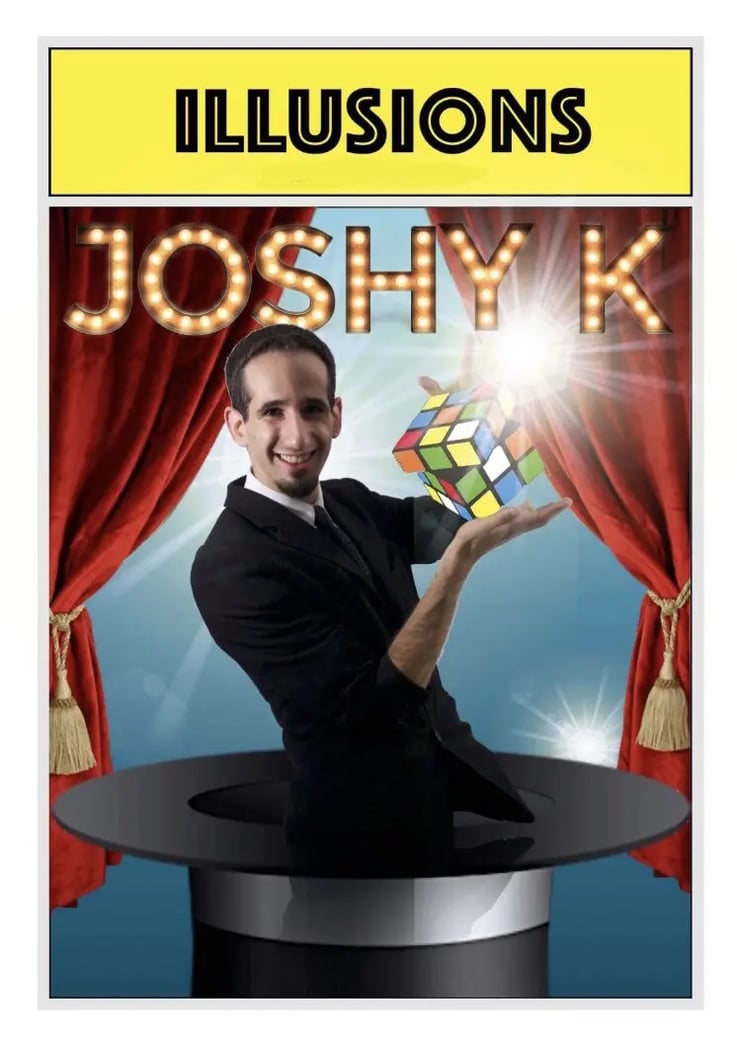 Who is your favorite fictional character?
Josh: Harry Potter and Spider-Man.
What kind of movies do you enjoy?
Josh: Comedy and animation.
What's your favorite outdoor activity/indoor activity?
Josh: Outdoor: laying in a hammock and Indoor: watching Broadway musicals.
What was the first thing you bought with your own money?
Josh: Probably a snack.
What is your favorite quote?
"Be the person you needed when you were younger." -- Ayesha Siddiqi
***
For more information about the Magic program at Purchase, or to enroll, visit our Magic Camp page, today.
Explore and See a glimpse at www.JoshyKmagic.com
Image Credit: Josh Kurzban