Meet Craig Moccia as he joined Future Stars Camps for his first summer in the Health Office.
Tell me a little interesting something about yourself.
Craig: I am an EMT and volunteer firefighter.
What brought you to Future Stars Camps and how long have you been here?
Craig: This is my first summer working for Future Stars and I was looking for a job and thought this was a good fit for me.
What's your favorite memory from camp?
Craig: Definitely beating Javier at tennis.
What part of your job do you enjoy the most?
Craig: Probably making the kids' days better when they come in here not feeling well.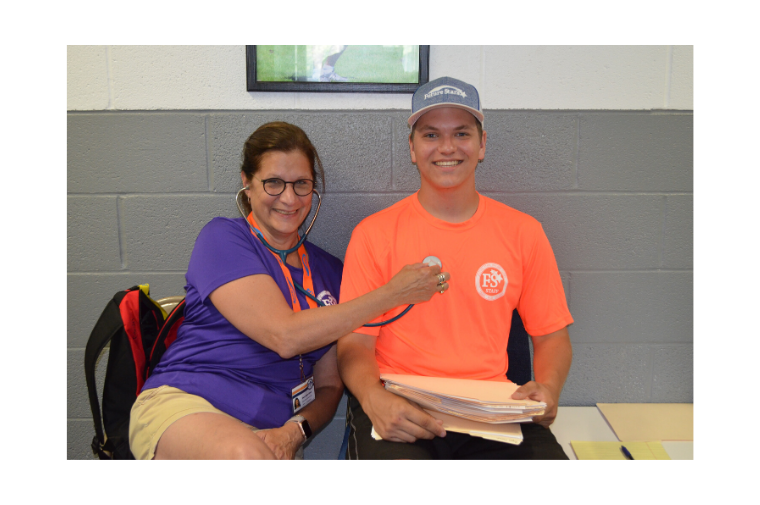 What will you miss most about camp this summer?
Craig: Just having fun and meeting people!
Pick one or two words that best describe your camp experience.
Craig: Really fun!
What do you do with your free time?
Craig: I am a volunteer firefighter so I spend a lot of my time helping out the community back home in Bedford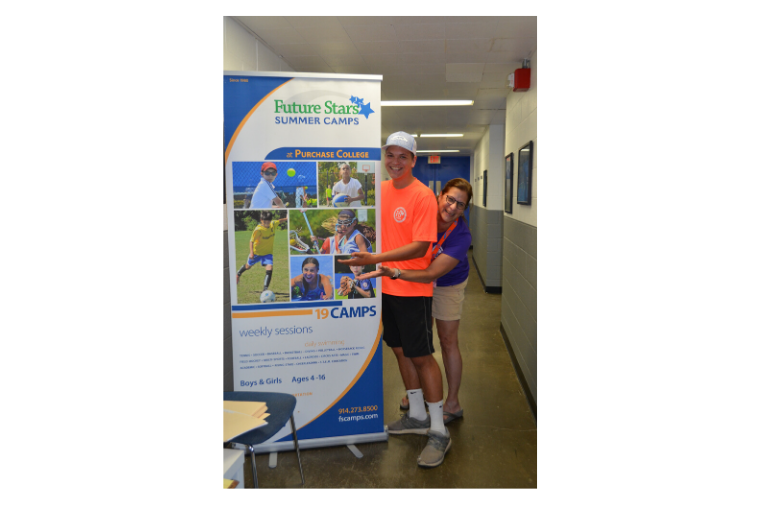 Who is your favorite fictional character?
Craig: That's tough, I would say Woodstock from Charlie Brown.
What kind of movies do you enjoy?
Craig: Rom-coms and other comedies.
What is your favorite outdoor activity?
Craig: I like to do anything outdoors whether it's just hanging out in a hammock or taking a hike.
What exercise do you enjoy the most?
Craig: I love doing mountain climbers and push-ups.
What is your favorite food?
Craig: Bacon
What's the first thing you bought with your own money?
Craig: Probably something really silly like a pack of baseball cards.
Great meeting you Craig!
For more information about the variety of sports programs at Purchase, or to enroll, visit our Future Stars Camps, today.
Image Credit: Craig Moccia
*Interview responses are from Spring 2019
"The biggest reward that I've received in my life is that after running Future Stars for 37 years is that, I've come into the second generation of campers. Parents that attended are now sending their kids to the camp because they love Future Stars and they fondly remember their experiences."