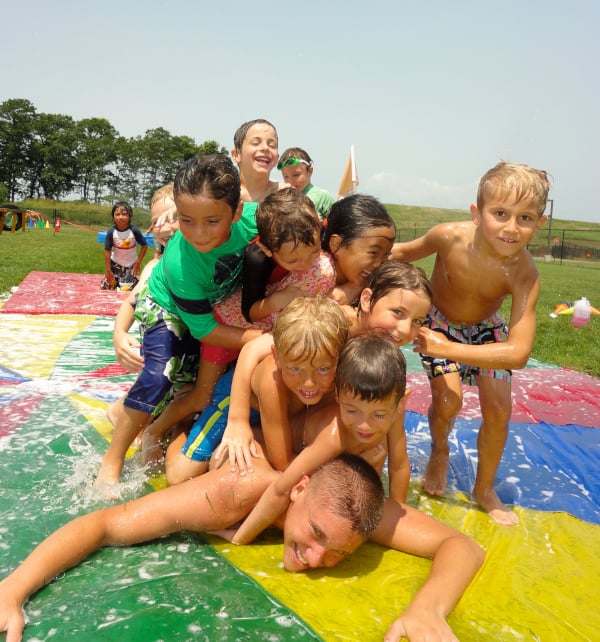 When selecting the best summer camp for your child, there are many things to consider, from the type of camp you choose to the available dates.
One aspect that often gets overlooked is the staff to camper ratio.
In this blog, we'll show you why a smaller staff to camper ratio is beneficial not only for the staff but also for the campers.
Why is the Staff to Camper Ratio Important?
Here are a few reasons why it's important to maintain a lower staff to camper ratio.
More individual focus on camper needs
Specialty camps are all about teaching children skills associated with the camp. At basketball camps, children learn the fundamentals of basketball using drills, scrimmages, and other activities. Children learn about chemistry, biology, and other sciences at a science camp through experiments and activities.
Here's the thing. Every child learns at a different pace.
Some children might advance quickly and be ahead of the curve. Others might require additional time.
By using a lower staff to camper ratio, coaches and counselors can slow things down and better understand the individual needs of every camper. It also allows the coaches to differentiate the instruction and provide a more personalized program.
Better safety standards
When parents send their kids off to summer camp, safety is one of the top concerns. For some parents, it's their first time sending their children off on their own to any place other than school.
The level of safety at camp comes down to various factors, but one of the most important ones is the staff to camper ratio.
Maintaining a smaller staff to camper ratio gives summer camps better control over the safety and well-being of campers. It allows parents to rest assured that their children are taken care of.
Camps run smoothly and on-time
Summer camps operate on a set schedule, and each activity has an allotted time to ensure that kids have an ongoing routine and keep activities organized.
Remaining on schedule is important for camps to continue running smoothly. With a smaller staff to camper ratio, camp staff will have fewer children to look after and can better adhere to the schedule, meaning that campers will get the best possible camp experience.
Allows staff to create better connections with campers
The connection between campers and staff is something that children will carry with them for the rest of their lives. Whether it's a coach in a sport or an academic instructor, there's nothing like the impact that these connections have on children.
A smaller staff to camper ratio creates more opportunities for one-on-one conversations. With fewer children under a coach's supervision, there's more time to create meaningful relationships with individual campers.
What's the Staff to Camper Ratio at Future Stars?
At Future Stars, we understand the importance of maintaining an appropriate staff to camper ratio. The specific ratio varies depending on various factors, including the program, activity, and the age of the campers involved.
We have one staff member for every 4 to 8 campers in almost every case. This ratio works for us and allows us to provide the camp experience we've become known for.
Looking For More Information?
If you have any questions about Future Stars staff or anything else related to Future Stars camps, don't hesitate to reach out to us. We're here to help.