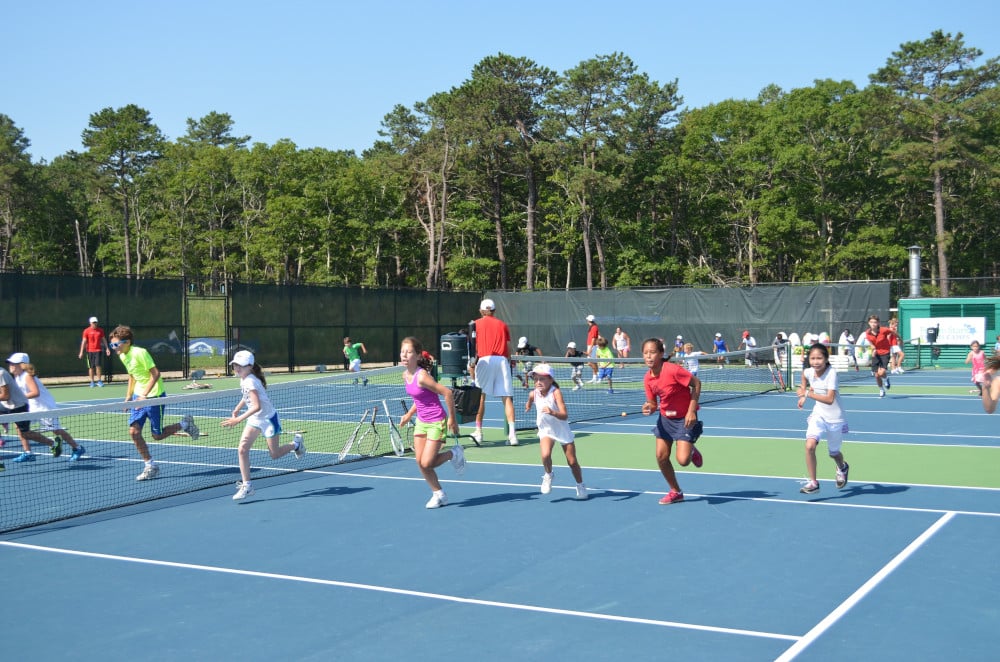 Playing tennis can be a fun and rewarding way for your child to stay active regardless of skill level.
However, if you really want to kick the experience up a notch, you'll want to enroll your child in a summer tennis camp.
With so many options available, choosing the right one for you can be overwhelming. In this blog post, we'll discuss some important factors to consider when choosing a summer tennis camp.
Determine Your Goals
Different summer tennis camps cater to different goals—from beginners who want to learn the game to child prodigies looking to hone their top-tier skills.
What are your child's goals? Are they looking to improve their techniques? Gain more match experience? Learn the game and meet new like-minded friends?
Choosing the right summer tennis camp means assessing your child's goals and what they want to get out of the camp. Once you understand their goals, you can move on to evaluating only camps that can help your child reach them.
Look at the Camp's Curriculum
Once you've got your child's goals locked in, the next step is to look into the camp's curriculum.
The camp curriculum can give you important information for children who want to improve their techniques. For example, you'll want to look into drills that cover different aspects of tennis, such as volleying, serving, or footwork.
On the other hand, kids looking to have fun and meet new lifelong friends will also want a curriculum full of other activities. For example, curriculums that include doubles play can help your child bond with a new friend and improve their social skills.
The tennis camp should have opportunities for both instruction and technical work complemented with supervised match and point play opportunities.
Curriculum evaluation can tell you a lot about the summer tennis camp you're evaluating—don't skip this step!
Evaluate the Coaches
A summer tennis camp is only as good as the coaches and staff. They play the most important role in your child's progress and experience at the camp itself.
You'll want to choose a camp with experienced and knowledgeable coaches who are passionate about the sport of tennis. Most camps will offer information about their instructors or staff, including past experience with coaching or experience in the sport itself.
For example, the Future Stars Tennis Camp in Southampton outlines information on the camp director, Pablo Montesi:
Director Pablo Montesi

USPTA Certified Professional & PTR Certified instructor Pablo was born and raised in Chile and came to the U.S. on a tennis scholarship to Benedictine College in Kansas. Pablo helped his team to 3 conference title wins and a regional championship in the HAAC (Heart of America Athletic Conference). Pablo managed an undefeated season as the #1 doubles team junior year.

Pablo also finished a personal best of 17 wins and 2 losses in singles, in one season.

Pablo was named captain of his team for 3 of his 4 years at Benedictine. He graduated with a Major in Advertising and a Minor in Business.

Pablo has been coaching for the last 10 years with Future Stars at almost every location, East Hampton, West Hampton, Armonk, Pine Hills, and Southampton.

Pablo spent 2 years as Director of Future Stars Tennis Camp at Pine Hills Country Club before directing the camp at Future Stars Southampton for his 8th summer.
Another method you can use to evaluate a summer tennis camp's instructors is to actually meet them before the camp starts. Many camps allow you to meet camp instructors beforehand—whether through a private meeting or at a camp open house.
Consider Camp Size and Location
Believe it or not, your child's overall summer tennis camp experience can be greatly affected by camp size.
If you're evaluating a smaller camp, one of the primary advantages is the level of intimacy—with fewer children at the camp, instructors and camp staff can offer more individualized attention and form more meaningful relationships with campers.
Conversely, bigger camps may sacrifice some intimacy, but they do offer more competition and variance in skill levels. Your child can test their skills and challenge themselves against other campers with more opportunities to meet new friends!
Equally important in your evaluation is the on-court ratio of players to coach. Regardless of the size of the camp, the number of players per coach should be low to be sure that each player is getting the appropriate attention and instruction.
Location is also important—you'll want to choose a summer tennis camp that's in a convenient and safe location.
Who are the other campers/players at the camp? The right tennis camp should have players of a similar level to your camper as well as some players that are both stronger and weaker.
Check Reviews and Testimonials
Summer tennis camps (and businesses in general) can talk a big game about what they offer and how great they are.
However, if you want the real story, the best metric is to use reviews and testimonials to inform your summer tennis camp decision.
The best option is to ask friends and family—if you have any trusted friends or relatives who have put their children through a summer tennis camp, ask them how it was. They can provide a detailed testimonial on whether or not the camp is right for you.
If you can't do that, then reading reviews from strangers online is your next best choice. Just be careful—fake reviews can bog down the legitimacy of a review section. Reading detailed reviews is the best way to avoid false information.
Evaluating Different Summer Tennis Camps? Download our Camp Comparison Checklist!
Deciding which summer tennis camp is right for your children can be tough—especially with so many options available to you.
Our brand new Camp Comparison Checklist allows you to easily compare and contrast summer camp options in one convenient location. You can track costs, program activities, dates, locations, and more so that you can pick the best tennis camp for your child this summer.
Download the Camp Comparison Checklist today!