Whether it's multi-sport camps, soccer camps, or tennis camps, the truth is that when we think of summer camp, the first thing that comes to mind is sports.
Here's the thing: For children who prefer other ventures, such as science or the arts, there are many summer camp options outside of sports.
For example, STEAM summer camp.
STEAM summer camps are a great option for children who prefer academic subjects, technology, and creative ventures over sports. But what do they entail?
Let's dive into what summer STEAM camp is, the benefits, and some frequently asked questions.
What is STEAM Summer Camp?
STEAM is an acronym for Science, Technology, Engineering, Arts, and Math.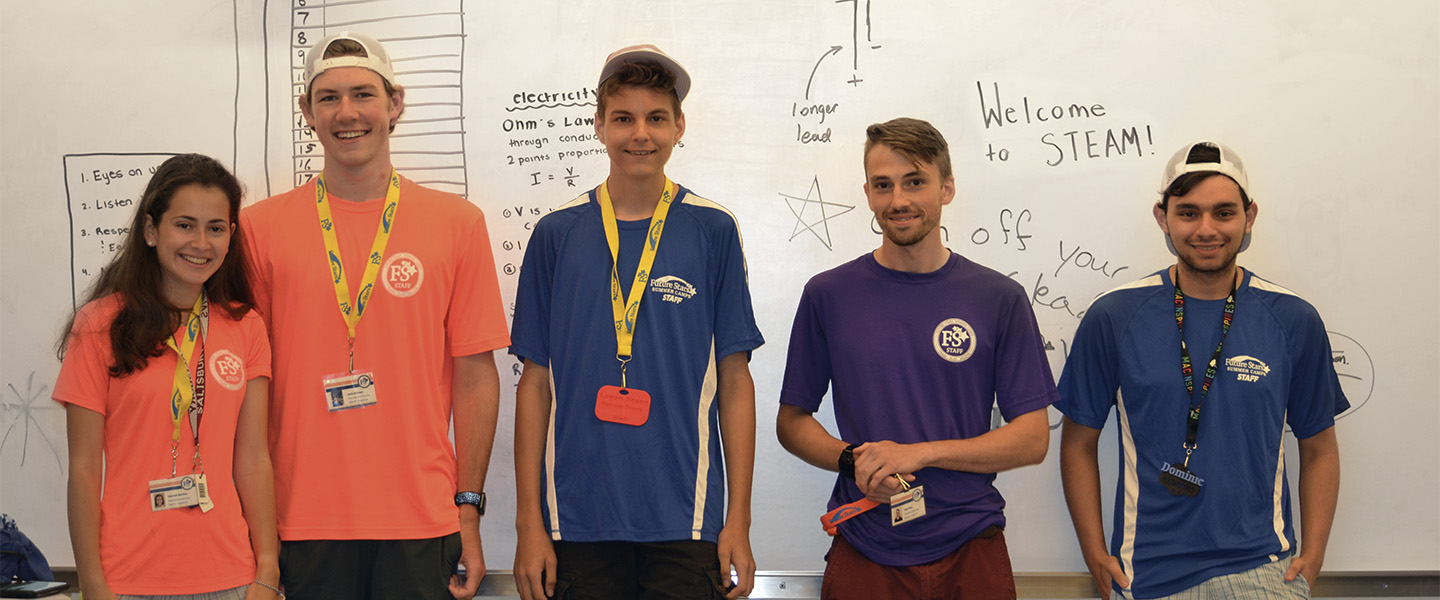 At STEAM summer camp, kids will participate in activities that focus on the five subjects. In most cases, campers will have the opportunity to take on several different concepts throughout the week. Or, if there's one particular activity or subject that a camper is interested in, they can choose that route, too!
STEAM vs. STEM: Is There a Difference?
STEAM and STEM may look similar on paper, but the truth is that there are some striking differences.
STEM leaves the arts out of the equation—it's just science, technology, engineering, and math. They represent four pillars often necessary in future career choices, from medicine to manufacturing and beyond.
Building on STEM concepts, STEAM brings the essential component of the arts. When combined, technology and art help spark creative and innovative products, concepts, and more.
Take photography, for example—photography uses both technology and artistic talent to create beautiful pictures that last a lifetime.
The Benefits of STEAM Summer Camp
So, why should you send your child to STEAM summer camp?
STEAM camps provide many benefits for children. Here are some of our favorites.
Learning During the Summer
For many kids, learning ends as the school year comes to a close. It's an exciting time—they get a break from school and get to enjoy the nice weather that summer brings!
Here's the thing: STEAM summer camps make learning fun. A hands-on learning approach in an environment with other like-minded kids gives them an opportunity to continue learning—even during the summer. It's a low-pressure setting to continue with academics.
It may be an extended break, but summer vacation can be tough on kids, particularly when they return to school and haven't exercised their most important muscle: The brain! With STEAM summer camps, they can keep putting the reps in with fun activities to keep them engaged.
Encouraging Creativity
Sports camps are great for kids who are interested in athletics. However, for those who want to be creative, STEAM camps are where it's at.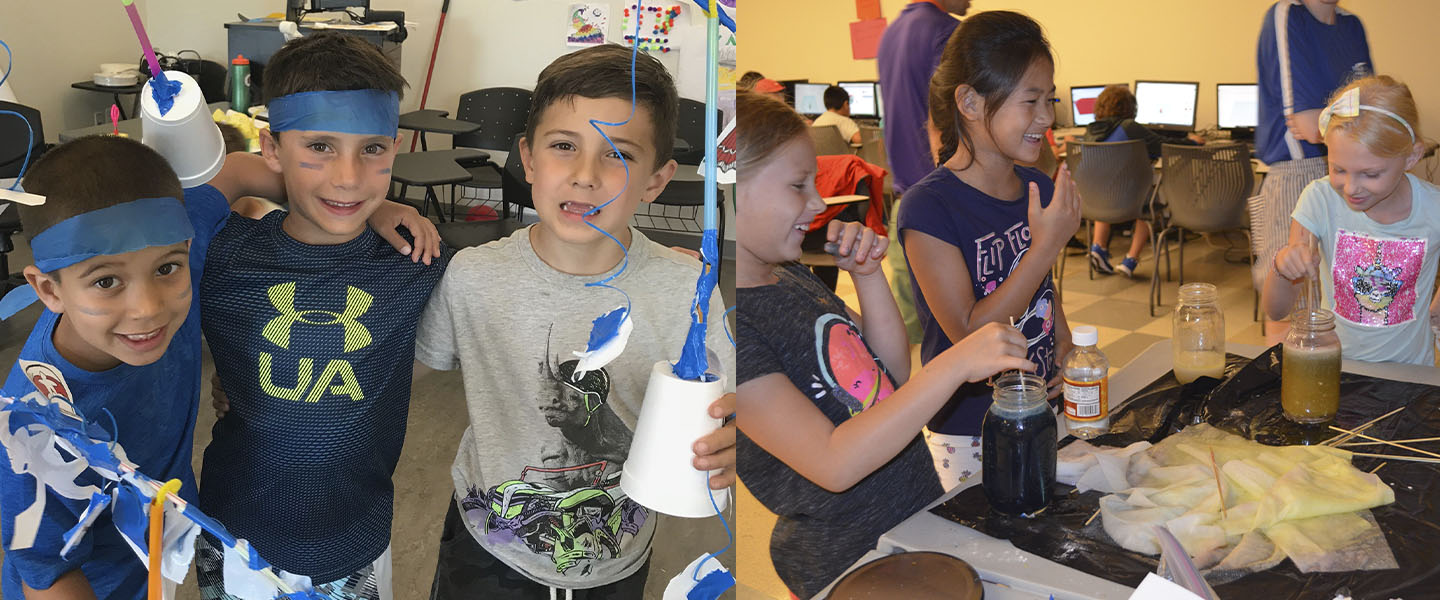 STEAM camps may cover certain subjects found in school, but the hands-on approach is far different to anything that kids would experience in a classroom environment. Activities are designed to encourage creativity and innovative thinking, along with some problem-solving skills.
Promoting Critical Thinking Skills
Critical thinking skills are one of the most important developments in children—by starting young, you can help children develop these skills in certain environments.
Activities at STEAM summer camps encourage children to use critical thinking skills for problem-solving, whether it's working in robotics, 3D animation, or any other STEAM subject.
The critical thinking skills learned by kids at STEAM camps translate into other areas of their lives, too, whether it's as soon as getting back to school or later in life during their careers.
Sparking a Passion For Science and Arts
Science and art are two subjects taught in schools throughout the nation.
However, the classroom environment is much different than a STEAM summer camp. While some schools offer diverse options and the ability to learn in different ways, others may not have the luxury to step away from the textbook and learn using hands-on activities and fun experiments.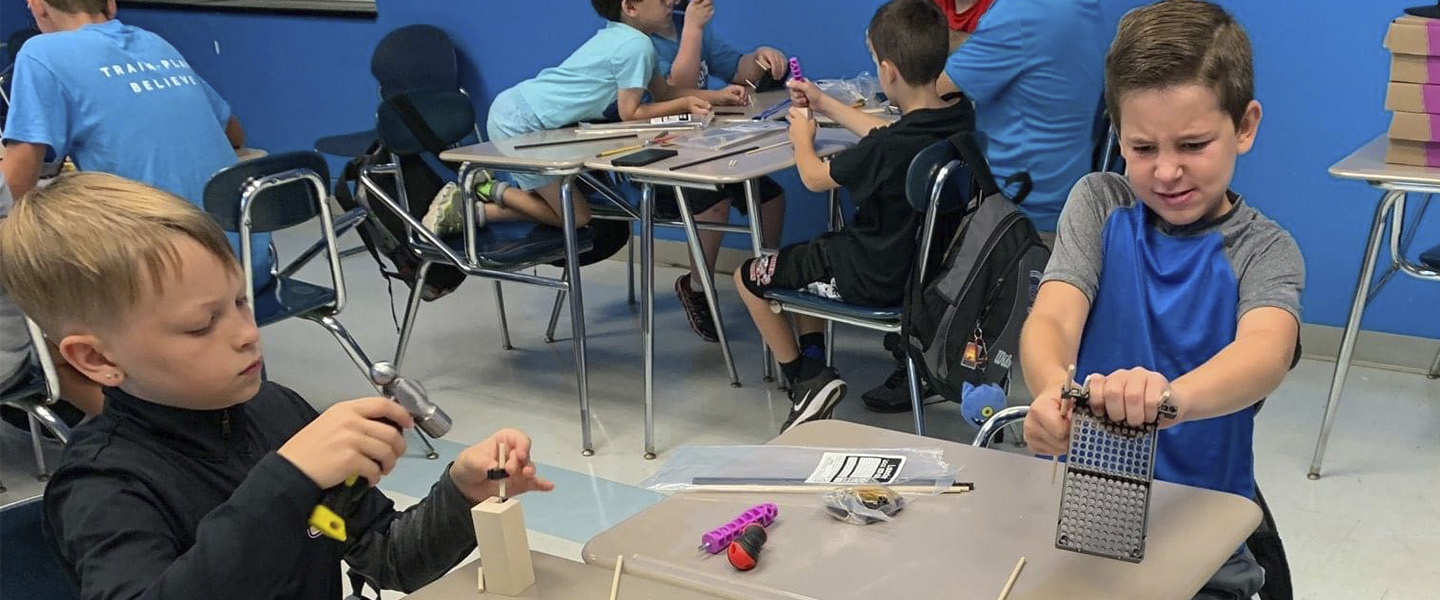 STEAM camps move away from the rigid classroom environment and allow kids to explore these topics in a more hands-on way. They also allow children to choose subjects that they're interested in. Some campers may prefer topics rooted in game design or 3D animation, while others may want to pursue design or engineering subjects.
STEAM camps are tailor-made to spark an interest and passion in science and arts.
Stimulating Interest in Certain Careers
For some kids, there's a lot of uncertainty about what they want to do when they grow up.
It's never a bad idea to start showing children aspects of careers that may interest them. And what better place to start than at a STEAM camp?
STEAM camps cover different concepts from potential future careers in several different industries, including:
Robotics
3D animation
Game design
Engineering
Coding
Woodworking
And more
Attending a STEAM summer camp can help spark some interest in future careers. Children have several years to think about what they want to do, but it never hurts to start early by introducing them to different concepts and subjects.
STEAM Summer Camp FAQs
Curious about STEAM summer camps?
Knowing all of the benefits of STEAM camps is one thing. We still get some frequently asked questions from parents looking for additional information.
Here are some of those frequently asked questions.
Will My Child Enjoy STEAM Camp?
We certainly think so!
STEAM camps are jam-packed with fun activities within the five subjects to encourage creativity, learning, and problem-solving. Not only that, but children get to pick which concepts they prefer to focus on.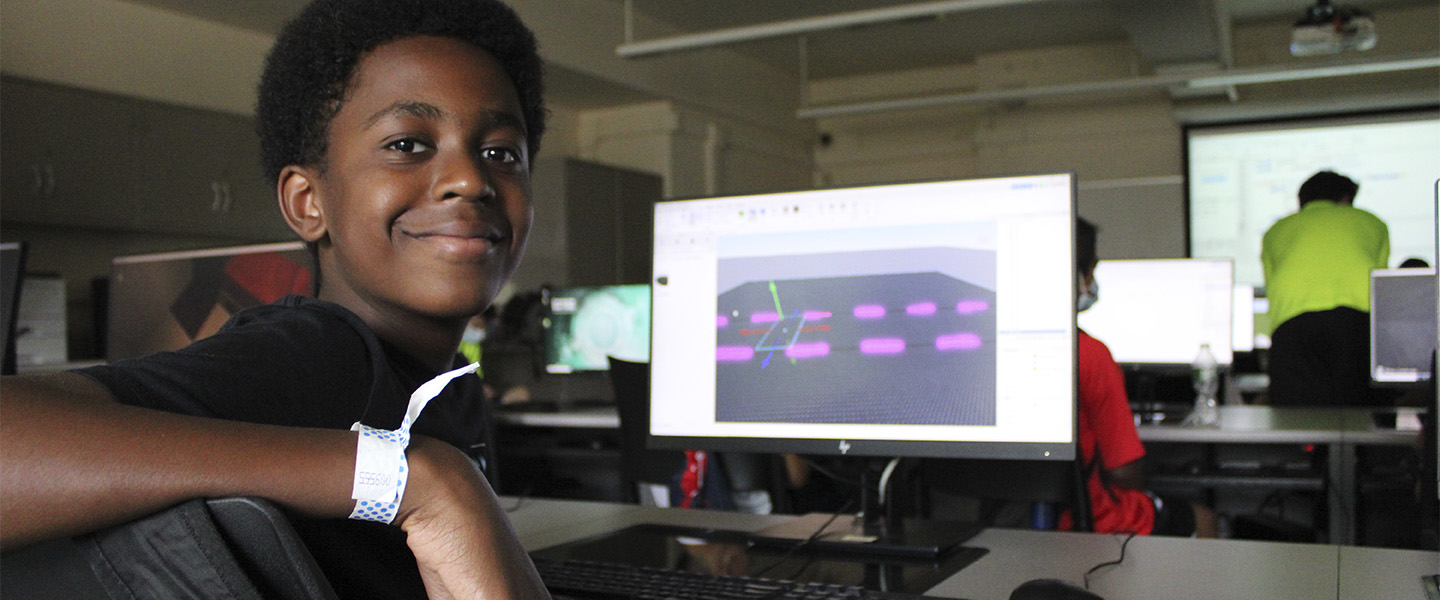 However, you know your child best—we can promise exciting activities, but they're only fun if your child has a vested interest in those subjects.
Keep an open line of communication with your child. If it's something that interests them, we know they will have a great time!
How Old Does My Child Need to Be To Attend STEAM Camp?
We can't speak for every STEAM camp out there.
However, at Future Stars, our STEAM camps start as early as six years old. Our age requirements also depend on which subject your child wants to participate in. For example, at SUNY Purchase STEAM Camps, the core subjects start at seven, but some of the Advanced STEAM Education Camps, like woodshop, start at 11 years old.
It's best to consult our location pages for more information.
What Kind Of Activities Can I Expect at STEAM Camp?
Activities at STEAM summer camps will depend on which concepts are chosen. These subjects include:
Coding
Game design
Robotics
Stop motion animation and filmmaking
Minecraft coding
Design & engineering
And more
For example, coding at Future Stars STEAM camps will conclude with campers making their own original games. Meanwhile, in robotics, campers will make their own robots using Cubelets, Ozobot, Dash & Dot, and Sphero Indi Robotics.
We can guarantee one thing, though: These activities will be engaging, fun, and unforgettable.
Ready to Send Your Child to STEAM Summer Camp?
Now that you know how beneficial STEAM summer camps are for kids, are you ready to send them to camp?
You'll want to choose the right STEAM camp for your child. If you're evaluating camps, we have a great tool you can use.
The Future Stars Camp Comparison Checklist lets you easily compare and contrast STEAM camp costs, activities, dates, and locations.
Access the Camp Comparison Checklist today and find a STEAM summer camp your child will love!