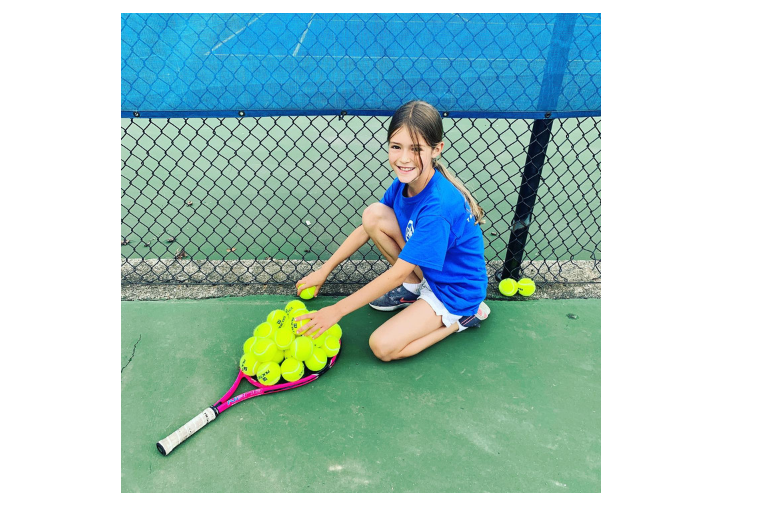 A summer tennis camp is a perfect place for your child to have a blast playing an intense sport—regardless of their skill level.
Once you've picked the right tennis camp for your child, then you're all set! All that's left to do before the big week is to start packing.
Here's the thing: We know that packing can be an overwhelming experience in certain cases. Some parents may have it down to a science, while others might not know where to start—and that's okay!
Below, we've included everything you need to know about packing for summer tennis camp and some tips to make packing a breeze.
What Does Your Child Need at Future Stars Summer Tennis Camp?
Every camp has some essential equipment required—whether it's tennis camp, basketball camp, magic camp, or any other type of camp.
These essentials vary slightly depending on the camp you choose, and it's best to consult the forms section of the Future Stars website to figure out exactly what your child will need for each location. However, here are the general items that you'll be expected to pack
A backpack or bag
Sunscreen
A small healthy snack (some camp locations provide an afternoon snack, but a morning snack is a good option)
Lunch (some camp locations do offer a lunch program)
Water bottle
Bathing suit and towel
An extra t-shirt
Sneakers or appropriate footwear
Rain gear
For tennis specifically, all your child will need is a tennis racquet—Future Stars will provide everything else.
To make everything as easy as possible, Future Stars will also send every family enrolled in tennis camp a packet that includes an in-depth packing list.
What Happens If My Child Forgets Their Tennis Racquet?
We all have those days. While we recommend taking all steps possible to ensure that your child doesn't forget their racquet, Future Stars will have extras on hand just in case—don't worry!
What If the Racquet Is Too Big or Small For My Child?
It is best to send your camper with a racquet and the coaches can help determine if the racquet is appropriate. Future Stars will have a variety of racquet sizes and styles to help recommend the proper racquet for your camper.
Other Important Packing Tips
Looking to pack in the most efficient way possible? Here are some additional tips to make it easier for you this summer.
Use a Bag that is Large Enough
The worst thing you can do is buy a bag that can't fit everything your child needs for summer camp!
Although Future Stars doesn't require much gear, you'll still want a bag big enough to accommodate the essentials for tennis camp this summer. You'll likely also want to pick up an appropriate lunch bag with room for an ice pack if you plan on packing your child their own lunch.
Use Individual Plastic Baggies for Sunscreen and Sanitizer
We can't think of a more annoying situation than having a child open their backpack to see that their sunscreen bottle exploded inside. It'll leave quite a mess to clean up!
Use individual plastic bags to add an extra layer of protection for things like sunscreen or sanitizer. That way, if it leaks, the mess will be contained.
Know What You Can't Bring
You don't want to be the parent that packs their child with items that aren't allowed at camp.
To avoid this blunder, you'll want to look at what items are on the "do not pack" list. For example, at Future Stars, we avoid any snack items with nuts to help children with allergies.
Label Your Child's Items
Items like water bottles and sports-specific equipment can often get lost if they aren't labeled properly. We recommend putting your child's name on their tennis racquet, water bottle, and any other items that could potentially be misplaced or mistaken for someone else's equipment.
Still Evaluating Summer Tennis Camps?
Deciding which summer tennis camp is right for your children can be tough—especially with so many options available to you.
Our brand new Camp Comparison Checklist allows you to easily compare and contrast summer camp options in one convenient location. You can track costs, program activities, dates, locations, and more so that you can pick the best tennis camp for your child this summer.
Download the Camp Comparison Checklist today!